The lovely as always Bluesbunny has written a nice little piece about my new EP 'O – part two of L.O.V.E' and given me four carrots to snack on! Thanks Bluesbunny!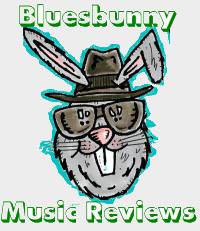 [quote]
O – Part Two of L.O.V.E" by Sofia Talvik is, as the title suggests, the second part in a series of fan funded EPs by one of the most affecting Swedish singer songwriters to cross the threshold here at Bluesbunny Towers.
It could easily be said that there are no surprises here but you should not take that as a criticism as I simply mean that this EP maintains the high standards that we have come to expect of Ms Talvik. The songs might well play out like four more rounds in the boxing ring of life and that actually made for an interesting, if not entirely unexpected for connoisseurs of female endeavour in the world of pop music, conclusion.
Sure enough, "Glow" easily charms with clever urban metaphors and hushed background vocals but it is "Awfully Aware" that engages the mind. I happened to be rummaging through the vinyl archives here and I came across an album by Janis Ian called "Aftertones" from 1975 (when Ms Ian would have been of similar age to Ms Talvik) and was struck by the similarities. Both are clearly intelligent songwriters with similar lyrical motivations and it was easy to draw parallels between the aforementioned "Awfully Aware" and Ms Ian's ""Boy I Really Tied One On". I think that speaks highly of Ms Talvik's abilities as a very human songwriter which is further reinforced by the cool realism expressed in "The War".
Rounding off this EP is "King Of The Willow Tree" previously featured on her album "Florida" but here receiving a minor makeover with added synths and spaghetti western moments but otherwise little altered
.
Possessed of both intelligence and charm, Sofia Talvik proves, once again, that music can engage mind, body and soul at the same time.
[/quote]
The EP is available as a download here.