We have one more Christmas concert coming up and I'm really happy to present the final guest artist: Pernilla Andersson.
Meet her in today's window!
There's still a few tickets left to our last concert December 12th. Make sure you book one HERE before they're all sold out!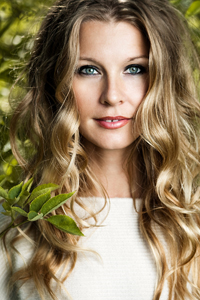 Pernilla Andersson is in her spare-time a passionate fisherman. She also runs her own label Sheriff, has produced several albums and released no less than 6 solo albums in both English and Swedish. This Swedish bombshell has several talents and and a heart of gold. She's involved in the project "Don't mess with out water" and some of the profits from her latest album goes to the cause of saving the sea environment in the Baltic sea.