Got Twitter?
Check out my download page here.
I've added an easy way to download my FREE remix album "Street of Dreamix" and at the same time tell your friends about it.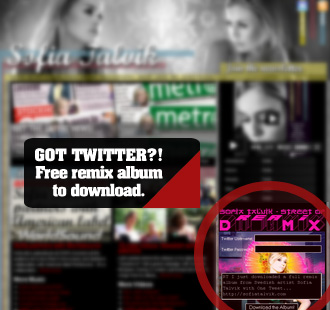 All you have to do is to fill in your Twitter details and hit "Download the Album!"
(note that none of your personal details gets stored, they are all sent to Twitter that will verify your download)
You will be served with a direct download link to the album. Save it to you computer and enjoy the full remix album.
Also feel free to add me on Twitter here.
If you already have the album please use the "Tweet this" link at the end of the post to tell all your friends about it.