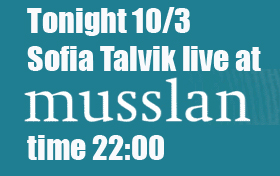 My warm-up gigs in Stockholm for SXSW continues! Tonight I'm playing live at Musslan and then we're off to Toronto on Thursday! The show is free of charge, but you can reserve a table on if you want to be sure to get a seat.
Musslan
http://www.musslan.se
Dalagatan 46 113 24 STOCKHOLM
No admission
Welcome!